Inner Health Acupuncture
My Certifications
Diplomate of Oriental Medicine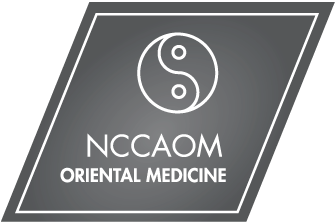 A Diplomate of Oriental Medicine is a practitioner who is certified by the National Certification Commission for Acupuncture and Oriental Medicine (NCCAOM®) and has met the certification requirements for both acupuncture and Chinese herbology. It is a considerable professional achievement to earn the designation Diplomate of Oriental Medicine (NCCAOM). NCCAOM certification indicates to employers, patients, and peers that one has met national standards for the safe and competent practice of acupuncture and Chinese herbology as defined by the acupuncture and Oriental medicine (AOM) profession. For additional information, about the Diplomate of Oriental Medicine, please visit the NCCAOM Website.
New York State Licensed Acupuncturist
Acupuncture licensing in the state of New York requires at least 4050 classroom hours with at least 650 hours of clinical supervision. These requirements are after a background in at least 60 semester hours at a previous college or university with prerequisites in biomedicine sciences. Two national examinations and a clean needle technique course are also required.
New York State Licensed Massage Therapist